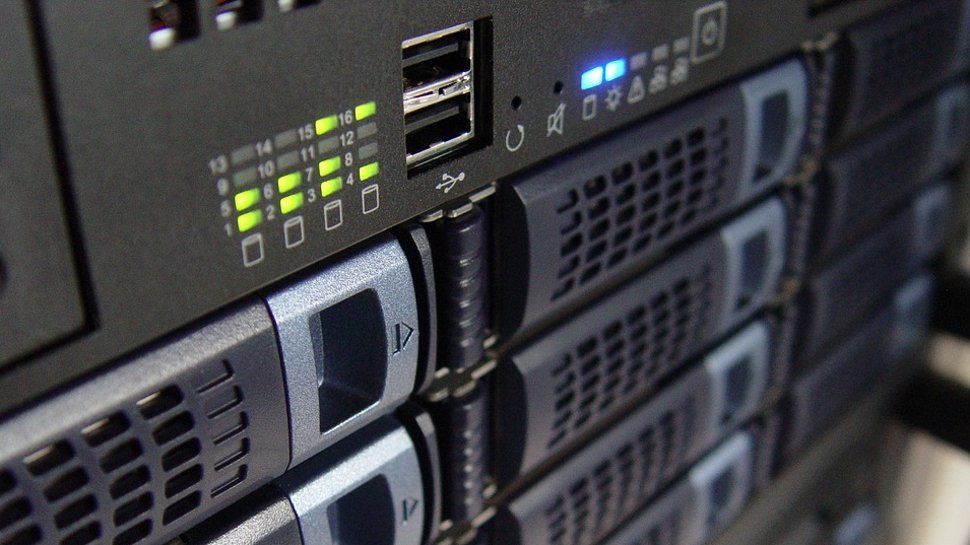 The costs of setting up and maintaining a website can add up quickly, so picking the best free web hosting provider for your needs can help cut costs, and this list of the best web hosting sites of 2018 will help you make the right choice.
Because designing, developing and maintaining a site all need outlay of one sort, so it's important to minimise expenditure where they can. Which is why website builders have grown in popularity over the past few years.
Web hosting is one area in which costs can easily accumulate, as hosting packages are generally sold with monthly billing. There are a number of providers that offer free web hosting, however, and whilst such packages will not be suitable for some businesses, others have a great opportunity to make quick and easy savings.
Free web hosting comes with a number of limitations of course. Server space, site speed, traffic, uptime guarantees and backup provision are all features that are often curtailed, but that's not to say that good cheap hosting isn't available.
Bear in mind that free web hosting exists because it allows companies to upsell more expensive web hosting to those who may need it.
As such, free web hosting should be seen as a marketing tool which means that terms and conditions may be changed frequently and since there is no financial transaction, downtimes may be more frequent as SLA (service level agreements) are non-existent.
This article provides a selection of the best free web hosting plans available to everyone, in no particular order, and since they are all free, nothing prevents you from trying all of them.
The best free web hosting providers of 2018 are :
One of the most popular hosting services
Easy to use
Good support
Lacks some features that its competitors have
"Sleeps" 1 hour a day
Located in the US, 000Webhost has been providing free hosting services since 2007. Its free hosting service includes 1GB of space, 10GB of bandwidth per month and five email forwarders. PHP and MySQL are supported with no restrictions and users are guaranteed 99% provable uptime as well as monthly backups.
The service is supported by donations from its community of users (nearly 14 million at the time of writing) and revenue generated from 000Webhost's premium hosting packages (hosting24). Starting at $2.15 per month, they aren't going to break the bank and give customers the option of moving to a more comprehensive plan should the need arise.
Overall though, 000webhost has gradually cut down on allowance (for example bandwidth available went down from 100GB to 10GB) and it has introduced a new policy whereby, it will shut down your website for one hour per day or an effective 4% drop on uptime.
A good alternative with great support
Good server speeds
Excellent support
Interface can be a bit clumsy
Freehostia offers a number of different hosting tariffs with outlandish names like Lovebeat, Wildhoney and Supernatural. Its free plan, Chocolate, gives users 250MB disk space, 6GB bandwidth each month, PHP & MySQL compatibility and 3 POP3/IMAP email accounts. Server uptime is guaranteed at 99.9% and 24/7 user support is provided should any problems arise.
It even offers a surprisingly good 1-hour ticket/email response promise. Joomla, WordPress, phpBB and other PHP scripts can be installed with one-click using Freehostia's Elefante Installer and upgrading to any of the paid premium packages can also be done in one-click, should users outgrow the free plan.
Does what it says on the tin
Good server speeds
Nice starting amount of space and bandwidth
Need to pay for more than 5GB of storage
As you would expect, 5GBfree provides 5GB of free hosting space to users along with 20GB of monthly bandwidth, 3 MySQL Databases and PHP scripting.
There's no email included in the package, but the company is proud of the technology it offers, claiming, "At any other hosting company, you could be paying between $15 and $20 a month for the same cutting-edge software (including the revolutionary CloudLinux operating system!), hardware, and security certifications."
Support is provided in forums via the 5GBfree community and users who require expert phone support can upgrade to the Pro version, which costs $2.95 per month and offers both unlimited disc space and bandwidth.
Offers plenty of server space and bandwidth
Loads of bandwidth
10GB disk space
Some limitations to free service
Of the free hosting providers covered in this article, Freehosting.com is the biggest hitter in terms of monthly bandwidth with a whopping 250GB data allowance provided. The service also includes 10GB of server space and one email account. For users without a domain name, free subdomains are also offered, such as freesubdomain.freehosting.com.
Economy and Deluxe packages are also available, both offering unlimited disk space and monthly transfer as well as unlimited email accounts.
Freehosting is also one of the few to actively encourage using the hosting service to backup your important files (e.g one 10GB ZIP file), great as it doesn't have a limit for file sizes.
Good support
Easy to use
Very limited server space
Byethost is part of Byet Internet, a US-based provider of hosting, domain name and reseller services. With more than one million websites hosted, It claims that its free hosting service is, "one of the most powerful networks dedicated solely to free hosting in the world."
Users are given 1GB of server space, 50GB of monthly bandwidth and MySQL / PHP compatibility. They also benefit from 24/7 tech support and access to Byethost's community and knowledge base. And if you are ever interested in becoming a free web hosting provider yourself, Byethost operates a separate entity, myownfreehost, that allows you to do just that.
Easy to use
Decent support
Limited server space
For businesses that want free hosting with green credentials, Awardspace provides a solution. It offers CO2-neutral hosting with all of its servers running on wind-generated electricity. Its free plan provides 1GB of storage (a 15MB upload file size limit), 5GB of bandwidth per month and up to five MySQL databases. One associated email account is also included.
Users have access to online documentation and 24/7 support should any issues arise. Live chat is also available for pre-sales queries. Worth noting that the servers of Awardspace are located in Kiel, Germany, rather than in the US and house more than one million websites. There's a nifty test hosting speed service that allows you to check the transfer speed in a live environment.
Loads of disk space
Choice of domain names
Bandwidth is a bit low
FreeHostingEU is a joint project set up and run by FreeDomain.co.nr and AttractSoft GmbH. Yes, Germans are at the forefront of free web hosting in Europe. Three hosting tariffs are offered – two paid and one free.
The free package provides 200GB of space, 4GB of bandwidth per month and one associated email account. Five free domains at .eu.pn and .me.pn are also included but they are likely to be of little use for most UK businesses.
For users of WordPress and Joomla, one-click installation is provided and languages supported are PHP, MySQL, CGI, Perl, Flash. Worryingly though, the user forums have been closed until further notice.
Easy to use, with plenty of bandwidth
Easy to use
Large bandwidth and disk space
Dated interface
For businesses that are looking for hosting that is quick and simple to setup, U Host Full promises the ability to setup a site within five minutes.It also provides a host on one-click installers for platforms including WordPress, Joomla, phpBB, Mambo, osCommerce and Zen Cart.
Uptime is guaranteed at 99% with unlimited server space provided and unlimited bandwidth per month. Email is also included. Now we don't know what the catch is but it is definitely one of the better deals out there especially since it doesn't have any adverts.
Note that there doesn't seem to be any limit to the size of the files uploaded which is a pleasant surprise.
A straightforward hosting service
Excellent bandwidth and disk space
3 email accounts
Promotional email messages
All of the free hosting options included in this article are ad-free, with revenue generated by other means. Free Hosting No Ads celebrates this more than others, but still offers a good free hosting deal, which at 20GB, is one of the the biggest server space provisions featured.
The deal also includes 200GB of monthly bandwidth and three POP email accounts. Three PHP versions are supported (5.2-5.4) and three MySQL databases are also included. As expected, the free service is subsidised by the paid-for service.
Just note this though… "FreeHostingNoAds.net reserves a right to send 1 promotional email message every 6 months that can promote our affiliate products." You may however unsubscribe from the marketing marketing list.
Comes with a website builder
Free website builder
Plenty of disk space
Low on bandwidth
Free Virtual Servers is another free web hosting platform with an impressively straight-talking name. Signing up to the free web hosting service will get you a decent amount of server space – 100MB – which should be enough unless you have a very image-heavy site, and most of the usual features we've come to expect from free web hosting services. Bandwidth is a bit on the tight side, however, with just 1GB, which is enough for small websites, but if your site starts getting popular, you may have to think about upgrading.
Also worth looking at