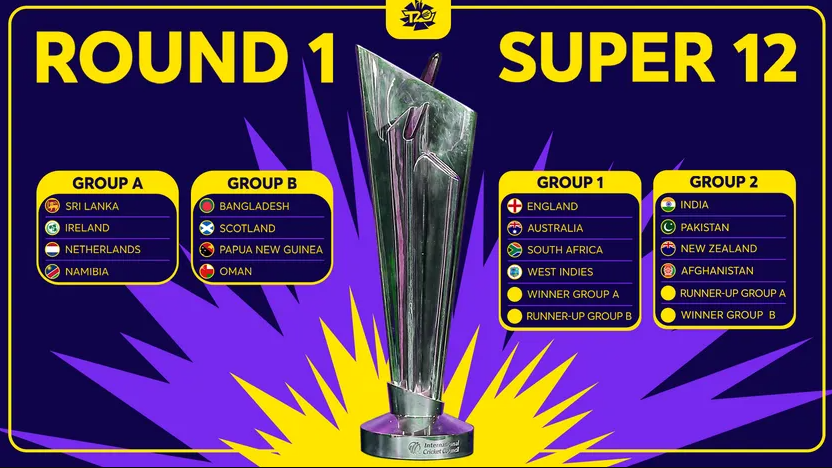 The International Cricket Council (ICC) today announced the groups for the ICC Men's T20 World Cup 2021 to be hosted by the BCCI in Oman and the United Arab Emirates from 17 October to 14 November.
The groupings: 
Round 1
Group A: Sri Lanka, Ireland, the Netherlands, and Namibia
Group B: Bangladesh, Scotland, Papua New Guinea, and Oman
Super 12
Group 1: England, Australia, South Africa, West Indies, A1, and B2.
Group 2: India, Pakistan, New Zealand, Afghanistan, A2, and B1.