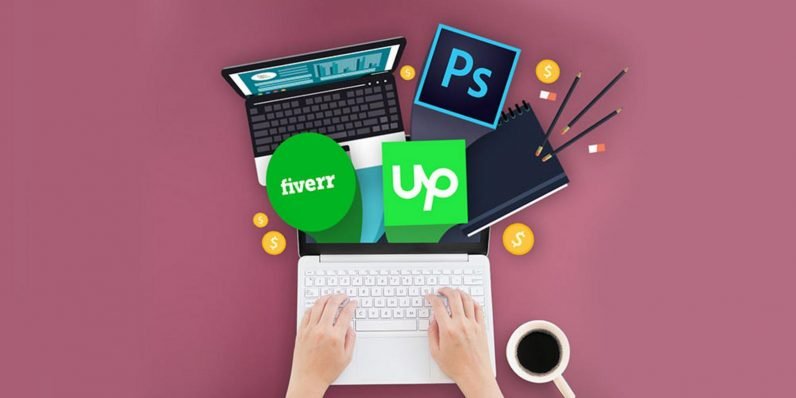 Freelancing on the side is a great way to make a little extra cash. If you wanna become a full-time freelancer you have to give more importance to your work and satisfy the need of customers. There are lots of people who do the full-time job at freelancing and earn a nice income that they can enjoy their life with it. Keep in mind before going further. One cannot make billions by freelancing, it just satisfies your needs and some extra stuff.
Top 5 Freelancing Website
Upwork, formerly Elance-oDesk, is a global freelancing platform where businesses and independent professionals connect and collaborate remotely. In 2015, Elance-oDesk was rebranded as Upwork. It is based in Mountain View and San Francisco, California. The full name is Upwork Global Inc.
Fiverr is an online marketplace for freelance services. Founded in 2010, the company is based in Tel Aviv, Israel, and provides a platform for freelancers to offer services to customers worldwide
PeoplePerHour is a UK-based company whose function is as an online platform giving businesses access to freelance workers.
Freelancer is a global crowdsourcing marketplace website, which allows potential employers to post jobs that freelancers can then bid to complete. Founded in 2009, its headquarters is located in Sydney, Australia, though it also has offices in Southern California, Vancouver, London, Buenos Aires, Manila, and Jakarta.
99designs is a Melbourne, Australia, based company that operates a freelancer platform for connecting graphic designers and clients. The company was founded in 2008, and has a United States office in Oakland, California.